Welcome Team Fowler's Newest Member!
"A new baby is like the beginning of all things – wonder, hope, a dream of possibilities."
Eda J. Le Shan
He's blue eyed (at least for now).
He's got dark brown hair.
Weighs in at 8 pounds, 0 ounces.
Hobbies currently include eating, sleeping, pooping and peeing all over mom & dad.
Please welcome our latest addition …. Graham Fowler!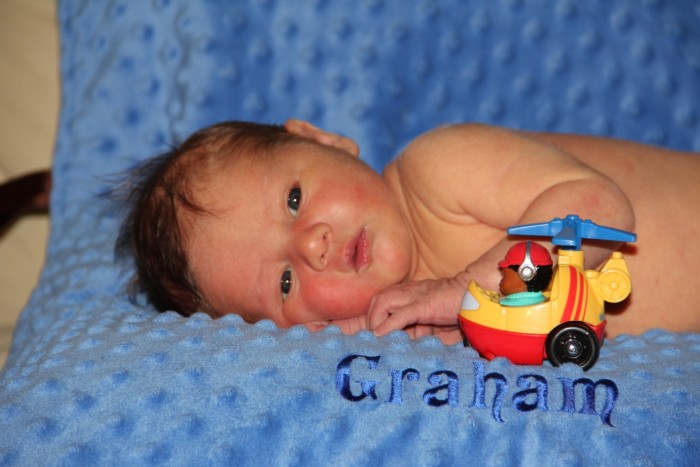 This has been far from an easy pregnancy which makes us even more excited to welcome our little man into the world!
He is a lucky little guy. Born on Friday the 13th (thank goodness we are not superstitious). Our doctor had offered up St. Patrick's Day as a possible induction date but visions of green beer birthday celebrations made us excited he decided to come on Friday.
Graham is already enjoying playing with his trucks.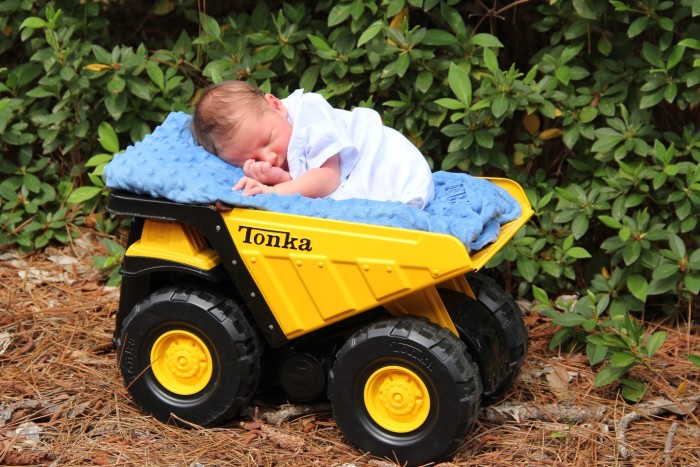 And Trout (the lab) and I are extremely excited to have another man in the house!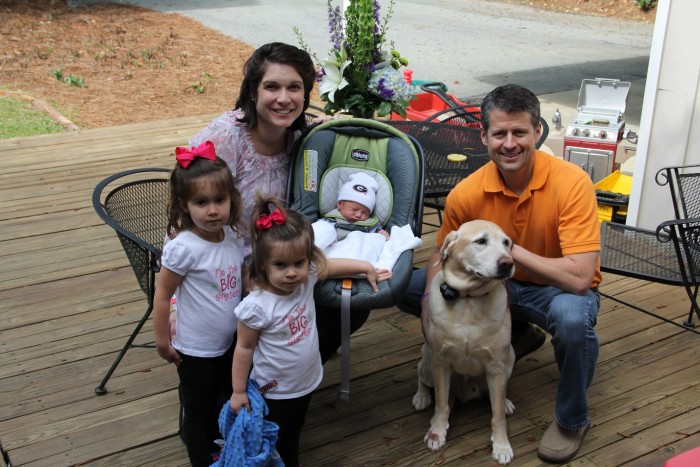 Thanks to our amazing doctor (Lex Culbreth), awesome mid-wife (Teresa Johnson) and our incredible delivery nurses (Michelle & Erica) for getting our little man safely to us.
Thanks to all our friends and families for the support and prayers. Huge props to Jill's Mom for all her help as we are adjusting to little sleep and new diapers to change.
Praise the Lord for this amazing addition to our family. We are blessed!
So… If my blogs are little short or make a little less sense over the next couple weeks at least you know it is just sleep deprivation!
Thank you for being a part of our values driven community!
Image courtesy of Big Poppy Photography (Jill's Dad).