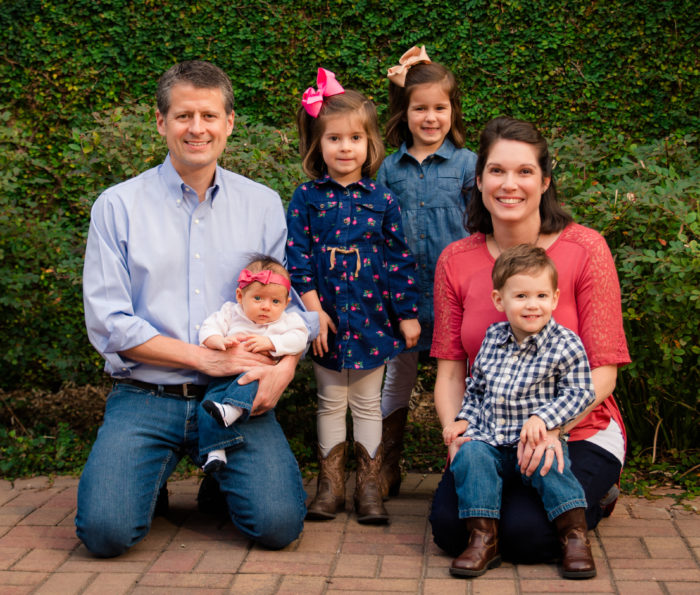 One of my online mentors writes about the importance of a good "about me" section on your website. I have always focused my website and my content on being "about my clients" and avoided the about me section.
What I missed in that train of thought is that people do business with people, not corporations. Therefore, to build relationships we must get over the usual "what do you do for a living" conversations that men always revert to and start talking about who we are and why we do what we do.
That is what I want to talk about today.
By the way, if you'd like to skip the personal history and just learn more about the business, just scroll to "Why Fowler & Company?" at the bottom.
A Little Personal History
I was born in Valdosta, Georgia on September 22, 1971. The third kid in my family and the first boy. I'm not sure if it was my mom or dad that decided that three kids was enough, but I know finally having a boy was a key part in making that decision. Here is a picture of me and my older sister rocking out at home! If only they made Winnie the Pooh clothing in adult sizes… boy could I start a trend!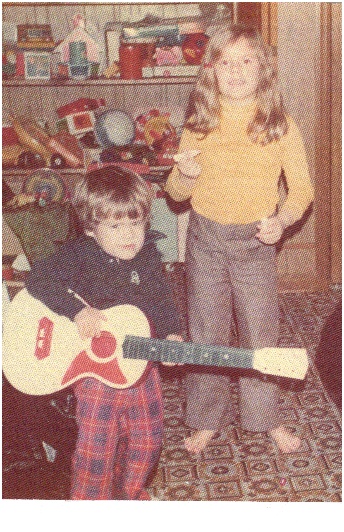 My dad was and still is a Certified Public Accountant in private practice. Some huge benefits of that career are little extended travel and, like death and taxes, the income is steady. I had a great childhood. Dad worked a lot, Mom stayed at home and life was good.
I left Valdosta in 1990 to attend the University of Georgia and did not return to Valdosta for 15 years – which is probably the only reason I enjoy Valdosta so much now. I majored in accounting at UGA mainly because I couldn't come up with enough reasons not to. I loved business and I figured I might as well learn the "language of numbers." A 5 year stint at Arthur Andersen followed my time at UGA. That was a pretty amazing experience. Incredible learning and travel.
After spending a couple years in Andersen's business consulting practice I knew I never wanted to go back to plain old accounting (no offense to the amazing folks in that line of work!). I was fascinated with how great businesses worked and I wanted to learn more. I figured an MBA would be the perfect "last step" out of the accounting profession.
After several failed attempts at MBA applications (big thank you to Wharton for that rejection interview!), I was able to land in the MBA program at the Kellogg School at Northwestern – the #1 MBA program in the U.S. at the time (talk about a blind squirrel finding a nut!). My time at Kellogg was an amazing experience. Kellogg allowed students with a business background to skip the first year of their program if you would join them at "summer school" for a crash refresher course in business fundamentals (economics, statistics, accounting, etc.). I started with 90 classmates that summer before they rolled us into the main program in the fall. Of those 90 students, 25 countries were represented. What an amazing experience for a kid born and raised in deep South Georgia.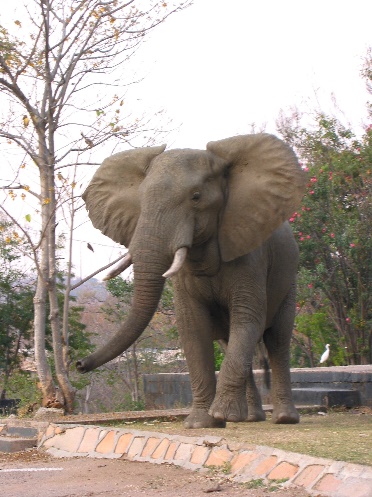 I studied strategy, entrepreneurship and private equity while at Kellogg – knowing that I wanted to run my own company when I got out. This took me out of the traditional MBA recruiting process and also meant paying off my student loans was going to take a lot longer for me than most of my classmates who went to high-profile jobs in corporate America, banking or consulting.
Post MBA I did a 2-month "Peace Corps for MBAs" program sponsored by Kellogg. Mine took me to Dar es Salaam, Tanzania working for the Small Industries Development Organization to help local farmers and small business owners to be more successful. Again, amazing experience that we capped off with a summit of Mt. Kilimanjaro and an incredible canoe trip down the Zambezi River. Here is a picture of an elephant I got way to close to at the start of our Zambezi adventure (my African friends had to explain to me that ears out and foot raised meant I needed to run)!
Upon my return to the US, I set off in search of my entrepreneurial dream. Thanks to a private equity case study I had done at Kellogg I was very familiar with the records management industry and thought something along those lines might work in South Georgia. Much to my surprise, a guy by the name of Bart Greer had beaten me to the punch and already had two records management locations in the area. Bart needed some help in his Albany, GA location so I packed my bags and moved to the "good life" city of Albany in hopes of buying that location in the future. The buyout never occurred, but running that business was an amazing experience and Bart has become a lifelong friend.
My next adventure was in the wild world of real estate development. Being on the boat for the roller coaster of the real estate peak and crash was an incredible lesson in the power of leverage! I learned a ton from the great people at Ambling Companies and had a part in financing over $750 million in real estate deals during my time there. Great company and an amazing experience.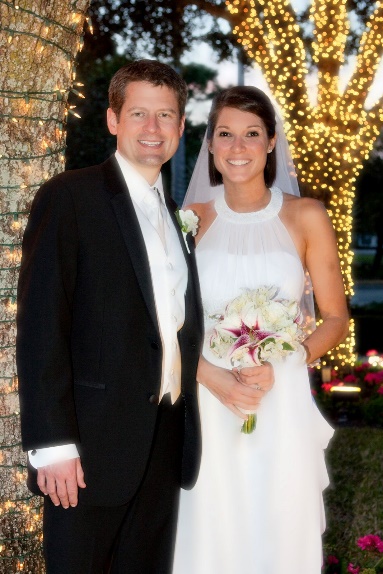 Life really began in 2010 when I started dating my soon to be wife, Jill Berkery. We had actually met 5 years earlier at which point she had casually dismissed me as being far "too old." God had something else in mind and I was able to grab her attention 5 years later. It didn't take long to know that she was the one person I wanted to spend the rest of my life with. On January 1, 2011 we were married in her hometown of Sarasota, Florida. What is amazing to me now is that despite all of the adventures in my life prior to 2010, none of it holds a candle to the incredible life God has given me since I met Jill!
Kids came quickly and we are now a band of 6.
In our free time (who has any of that?), we love to hang out with our crew from church. I used to be a triathlete, but mostly just stumble through at least one event per year these days. I actually completed the Florida Ironman while Jill and I were engaged. After that 14 hour experience Jill decided that Olympic distances would be best. With each additional child we keep looking for shorter and shorter races!
My oldest daughter has already discovered the joy of running. Who knows we might make a great father-daughter tri team some day!
Why Fowler & Company?
Took a while to get here, but most likely you are on this website or a subscriber to my blog because of my business, not my personal life. So, why in the world did I leave a great job with a great employer in 2011 to start Fowler & Co (FCO)?
It wasn't an easy decision. Especially since I had just gotten married and we were
three months pregnant with our first child when I made the leap into entrepreneurship. The idea for FCO had been building for years as I was digging deeper into my faith and trying to figure out why God had put such a passion in my heart for business. I was searching for examples of great Christians running great businesses for the glory of God and I couldn't find many examples. Chick-fil-A was the only one I knew of.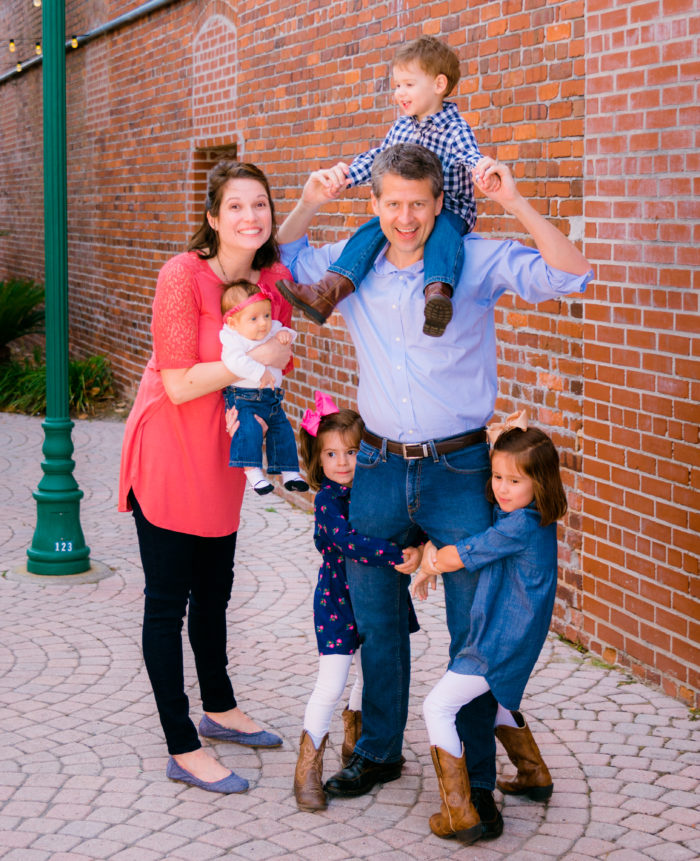 This search led me to a Fellowship of Companies for Christ (FCCI) conference in Arizona and I was floored. The place was filled with great Christians building great companies with the understanding that the companies were not theirs, they were God's and they were just called to be good stewards of those businesses. After that event, I knew how I could combine my passion for Christ and my passion for business. I wanted to learn more, grow more and teach everything I learned. I wanted to show the world that "values driven" businesses were not only the right way to run businesses, but also the most profitable and enjoyable way.
Since I opened FCO's doors back in 2011, God has opened many more doors. We've started "marketplace ministry" small groups in Valdosta and I've become an examiner for the Malcolm Baldrige Performance Excellence award program. A consulting gig gone very long ended in co-founding True North Companies with two great friends. I am just a consultant to that business now, but Walt and Kevin continue to do great work. If you have any real estate development needs you must check them out!
I'm learning more every day and teaching my clients how values and excellence can be brought together to build amazing organizations. Businesses that are great places to work, manage and do business with. They're also a lot more profitable if you're interested in that… :).
It's been an amazing journey so far and I really appreciate you joining us!
Thank you for being a part of our values driven community!
 Images courtesy of Curt Fowler Photography.