Image Copyright Infringement – The Ticking Time Bomb
Are your website photos a ticking time bomb?
Photo or image copyright infringement is a big problem on the internet today.
Being a CPA, I have no idea why everyone feels that photos are a requirement to grab reader's attention. Why not a nice excel spread?
But, I digress…
Regardless of my opinion, the readers have spoken. Great images grab eyeballs and more eyes on your content educates, informs, and increases trust with your readers. Everything a content marketer is looking to accomplish.
The problem is that most of us are doing photos wrong. And it could cost us. One writer has already had to pay $8,000 for image copyright infringement.
Don't let this happen to you. Read on to find out how to find eye-catching images and stay out of trouble.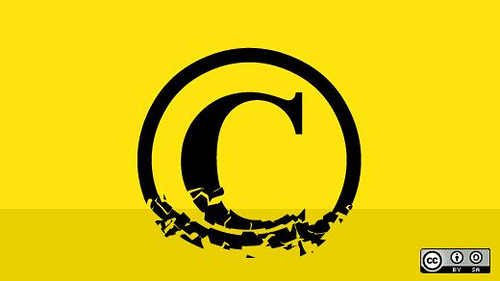 Here's the problem.
There is a new form of ambulance chasing out there. Attorneys have setup shop focused on image copyright infringement. Using search programs that crawl the web 24×7, they are looking for unlicensed image use. If you want to get really upset about this trend, check out this article from the LA Times on the subject.
I have found numerous cases online where content marketers have received demand letters from attorneys asking up to $8,000 for using a copyrighted image.
It's a tough situation. Most people I tell this story to say that they would fight the demand, knowing they get their photos from reputable locations and are extra careful. But, sometimes staff members make mistakes and some of the "reputable" places we go for photos can get us in trouble.
Add to the problem that the demand letter usually states that the time required for any additional correspondence will be added to the demand and trying to fight becomes a noble, but futile fight. That is why most cases are settled for some smaller amount. Live to fight again, right?
How Can You Avoid Image Copyright Infringement?
There are 3 ways we can get the images we need while steering clear of copyright infringement.
1 – Use Free Images, But be Careful
Most of the cases I have found online were accidental misuses of copyrighted images. Somebody just made a mistake and it ended up costing them a lot of money and time to fix the problem.
If you are going to use "free" images from the web, get to know Creative Commons. Even if you have no plans to use an image commercially, just placing an AdSense ad on your site could make your use commercial. Five years from now, how will you be using your website? Not sure, then stick with images that you can use commercially.
Stick with the following CC licenses:
Attribution CC BY

The most generous of licenses. Allows users to copy, distribute, tweak and publish an image any way you'd like as long as you give credit to the creator. Commercial use is allowed.
Attribution-ShareAlike
CC BY-SA

Similar to the CC BY license, allows you to make any changes you like to the image as long as you give credit to the original creator and share your new creation under the same license. Commercial use is allowed.
Attribution-NoDerivs
CC BY-ND

Similar to the CC BY license, but the image has to be used unchanged and in whole with credit to the creator. No cropping, enhancing or adding text is allowed. You can resize the image. Commercial use is allowed.
There are three more Creative Commons licenses that you could use, but they are all restricted to Non-Commercial use.
As I mentioned above, you never know when your website or blog might become a commercial enterprise, so play it safe from the start. Otherwise, you might have a lot of work to do changing out photos later. To find out more about Creative Commons licenses click HERE to go to their website.
Where to Find Free Images
Google Advance Image Search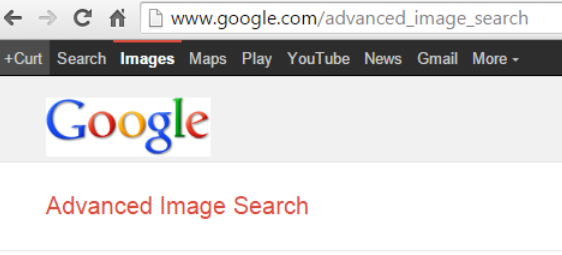 Oh, how I want to use this tool! I'm in Google constantly and I even created a short cut to their Advanced Image Search because it is so easy and quick to use. As new as I was to blogging a couple years ago, I knew not to use images from a Google search. So when I found the Advanced Image Search (which allows you put in Creative Commons license criteria), I was really excited. It is so easy… But, as with all things easy – it's a little too easy. Here is why:
Google is making assumptions. It is trying to match up photos with their CC license, but that does not always deliver perfect results. To be safe you'll need to contact the website's webmaster to obtain permission to use the image. That costs time, which costs money and could result in numerous dead ends. Just not worth it.
Even if an image you find has the appropriate CC license, it may still not be useable. Pictures of people's faces requires a release signed by every individual shown in the photo. Photos of private property and those taken inside private property (think concerts) are protected as well.
Overall (and I hate to say this) stay away from Google Image Search. It could lead to copyright infringement trouble.
Flickr
Flickr is fabulous photo sharing service that has billions of photos available. It is also a great place to store your photos and offers 1,000GB of free storage. Searching for Creative Commons photos on Flickr can be a bit cumbersome, which leads me to my next (and personal favorite) free photo search tool.
Compfight
Compfight is Flickr search tool that makes searching for images with the right CC license super easy. Per their website "Compfight is an image search engine tailored to efficiently locate images for blogs, comps, inspiration, and research. We make good use of the flickr API, but aren't affiliated with flickr."
Let's do a search for images for this blog trying both tools.
As you saw in the video, Flickr takes a few more seconds to navigate but came back with 200,000 (57%) more results. Try them both and see which one you like best. Let the rest of us know what you decided by leaving a comment below.
There are many other places out there for free photos to use in your marketing. Just be sure that the images are Creative Commons licensed for commercial use and give appropriate attribution. Happy Hunting. Here are a few great articles with links to photo sites:
Huffington Post – 53+ Free Image Sources
BootstrapBay – 15 Amazing Sites with Free Stock Photos
Smart Passive Income – Ultimate Image Guide – scroll to the bottom for a list of lots of useful image related websites
Did we miss any great ones? Please add them in the comments below!
2 – Take Your Own Photos
Most smartphones take excellent photos these days and you can use a free service like PicMonkey or Canva to add some flair to your shots. Buffer has a great post featuring 14 tools to create engaging infographics and images.
The photos are free and guaranteed to be safe to use (no copyright infringement problems here!). Ditch your inner accountant and get creative!
3 – Buy 'Em
This is where my cheap gene (my father is an accountant too, so I come by this honestly) really starts to kick in. I just start to calculate how many photos I'll need in a year and the costs just seem to pile up too quickly.
In defense of buying photos it is fast and even a bit more secure that going the Creative Commons route. One blogger I follow had problems with a Flickr photographer changing the license to the photo after she used it. I've only heard of that problem one time, but it is something to be aware of and something you can avoid by buying photos from a reputable site.
Compfight
As we noted in the video above, the first images at the top of any Compfight image search are links to paid photos.
IStockPhoto
This is the site that most bloggers that I follow recommend. They have a tremendous selection and various package sizes to meet your needs.
These paid services are not as cheap as I had been led to believe. As you can tell from the photo at the top of this blog, I'll probably stick with free images for now.
What about you? Tell us your image secrets in the comments below.
If you liked this blog, please share it with your friends and join the conversation by leaving a comment or question in the comments.
Thank you for being a part of our values driven community!
Image courtesy of OpenSource.com.
I have two more articles on copyright infringement. They cover how you can avoid unintentional infringement, as well as avoid having YOUR content stolen. Here are Part I and Part II.